Lex Harris, Inchcape global service manager of group IT, explains the importance of the right IT services for a global shipping company, and how teaming up with ManageEngine has improved IT operations.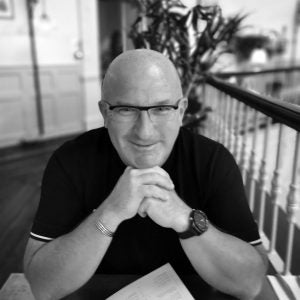 Inchcape Shipping Services provides port agency and marine services to 85% of the world's ports. Our international footprint is vast, with 245 offices across 60 countries, and a team of more than 3,000 committed professionals.
As a global leader, Inchcape relies on world-class technology to deliver exceptional service across the planet.
The nature of the tech used in the global shipping and logistics industry has changed dramatically in the 176-year history of Inchcape. We trace our origins to 1847 when two Scottish merchants from Campbeltown formed a partnership called Mackinnon Mackenzie & Co (MMC).
Back then, it was steam technology that enabled Inchcape's global growth. When MMC launched its general merchanting partnership, digital technology was unheard of. In the 21st century, the shipping industry relies on it. This means that IT teams are more important than ever and face serious challenges.
Inchcape might not have to endure the dangers of the high seas, but we have to ensure that the tech that powers our global operations is robust, reliable, and priced competitively. The solution must also be easy to use, a requirement which is often challenging to satisfy.
Plotting the correct course is, therefore, a difficult but unavoidable task for all IT departments in our sector.
New technology at a 176-year-old company
The right technology, deployed at the correct time, increases the efficiency of systems, products, and services. It helps track and streamline processes, maintain data flow, and manage contacts and employee records.
Utilising effective technology reduces operating costs and enables rapid growth. Conversely, there are many problems which can be created by utilizing the wrong tech. If it is cumbersome to use, for instance, the overall productivity of the IT department can take a serious hit.
When IT performance suffers, the productivity of the entire business can slump. A recent ManageEngine IT survey found that 91% of business and technology decision-makers agree that an organization's success is directly correlated to the success of its IT team.
Organisations that choose the wrong tech risk holing the hull of their entire business, or potentially sinking their company ship altogether.
Like many international organizations, Inchcape faces a particular challenge around monitoring and managing IT assets to enable better life cycle management, asset tracking, and license compliance. We rely on IT service management (ITSM) solutions to design, manage, and improve the delivery of IT services to our employees and customers.
IT management at Inchcape
To drive down costs and improve efficiency, Inchcape chose to work with ManageEngine, the IT management division of Zoho Corporation, which provides more than 120 tools and products in a platform built with an integrated, overarching approach to IT. We also considered products from competitors, including BMC Remedyforce and Cherwell Service Management.
ManageEngine ServiceDesk Plus delivered savings and supported our rapid growth. It reduced costs for us by between three and four times. By streamlining IT administration and automating processes with a solution that was easy to set up and easy to maintain, ManageEngine also addresses our usability challenges.
Inchcape has utilised ServiceDesk Plus for five years. The software was easy to install and remains straightforward to operate. This ITSM solution provides asset maintenance, which was a new capability and a vital benefit for Inchcape.
We also found that customer support from ManageEngine is friendly, and provided by technically skilled IT specialists so our questions are professionally addressed. Inchcape has not needed to escalate any service issue because ManageEngine support technicians consistently live up to our expectations.
The shipping and logistics industry depends on state-of-the-art technology, although the meaning of this phrase has shifted in the two centuries since Inchscape was founded. The nature of the tech deployed by shipping and logistics companies is changing, and the demand for IT services is likely to continue to grow this year and beyond. Decision-makers will find that choosing the correct ITSM provider is one way to ensure fair winds for their future.