Starting 1 January 2023, the International Maritime Organization's Carbon Intensity Indicator (CII) scheme is now in force.
There has been much discussion about the impact this will have on operations in the industry, though of course, any changes are just speculation at this point. It is in the next few months that we will start to see the impact that CII has on the industry now the rules have been implemented.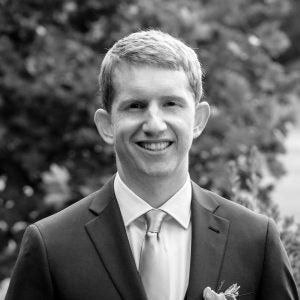 In a webinar conducted by Veson Nautical on "Managing Regulatory Complexity", around 20% of attendees indicated they had already made significant changes to their workflows in anticipation of the CII regulation. It's interesting to see several organisations had already acted ahead of the CII coming into effect.
However, a more significant number – 30% of attendees – had yet to make changes to their everyday operations due to environmental regulations. The fact that so many in the industry still had so much work to do to effectively prepare for the new legislation shows the uncertainty regarding the outcome and impact of non-compliance.
We will begin to see the implications of the CII ratings and varying preparedness for them in due course, but what is certain is the importance of decarbonisation, which has almost unanimous industry consensus. An overwhelming 95% of shipping executives view decarbonisation as important or a top-three priority, with market and customer demand – rather than regulation – as the main factors driving change to date.
Using emissions data as part of decision making
Having the right data at the right time and knowing how to analyse it is crucial to helping owners, operators and charterers on their decarbonisation journey. Data can provide enhanced visibility and transparency into the environmental implications of each decision – from the vessel chosen to the type of fuel used, vessel speed and voyage route.
There are numerous opportunities to operate more sustainably throughout the voyage lifecycle – from pre-fixture analysis and scheduling to ongoing voyage operations, settlement, and beyond.
Having access to data enables organisations to make more informed decisions that factor sustainability into every stage of the marine workflow. This sets businesses up to succeed on their decarbonisation journey and drives both efficiencies and profitability.
Maritime shipping companies will need to use a variety of digital tools to help drive reduced emissions. Commercial voyage systems will have a major part to play, as that is where decisions are made.
However, they will need to be open and flexible and pull in data from multiple sources, whether that's vessel ratings, port congestion data to evaluate whether a port stay may materially impact emissions metrics, or speed recommendations from voyage optimisation systems.
When it comes to some regulations, like the EU ETS, the cost is explicit. This means it will be easier to weigh the financial consideration, as the emissions expense is just part of the cost of the voyage, like bunkering. It is more difficult to define what the CII commercial impact will be. Will it drive vessel selection and become part of the chartering decision-making process?
Many in the industry expect that it will, but regardless of how different rules or regulations evolve, we envisage having access to key emissions metrics will become increasingly important within both pre and post-fixture tools.
Making a start today
Stakeholders from across the maritime industry will be monitoring over the coming weeks, months and years to see what the full implication of the newly implemented CII regulations will be. What we can see already is that they follow the trend of formalising decarbonisation action.
While future fuels and more efficient vessels may supercharge decarbonisation in the future, digital technologies and data insights can drive immediate emissions reductions today.
Technology can help maritime organisations organise their operational data to better understand their emissions profile. This enables them to make informed decisions throughout the maritime workflow and implement more sustainable practices in their day-to-day operations.